Minecraft multiplayer SMP server hacks and cheats
These hacks and cheats works in SMP (Survival Multiplayer).


Picka Client 1.7
The client is commonly known as the Picka Client and has a nice in-game GUI (see screenshots below).

Features:
Sneak, nolcip/fly, full bright, wallhack, rentgen, nuker, free cam, torch pick, slow fly, speedhack, ESP, InstaMine (instant mining), toggle weather on/off, protectron (useful in PvP), CaveFinder, hide chat and home.

Please read disclaimer below before using any cheats, clients or hacks. Read the readme.txt for instructions.

Download
Minecraft Picka Client 1.7

Screenshots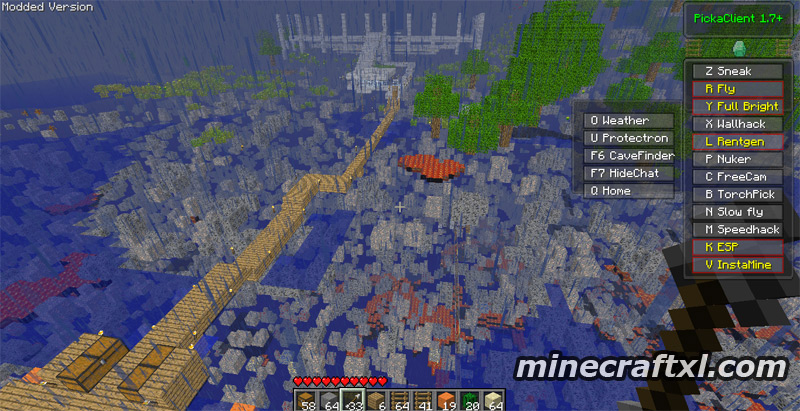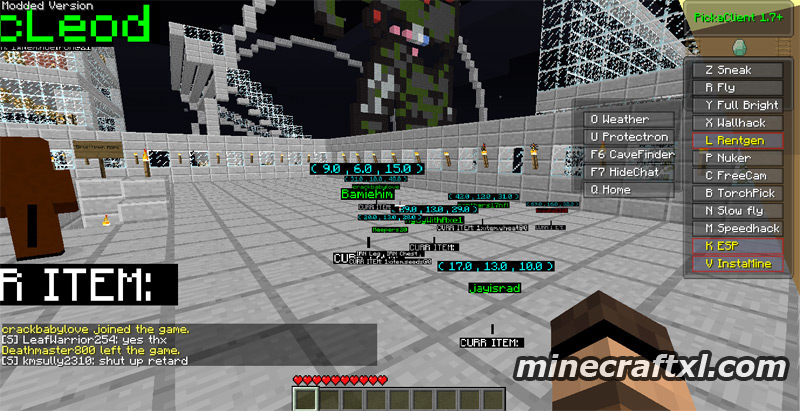 Disclaimer
These hacks/clients works in Minecraft multiplayer on SMP servers. Please follow the rules of the servers, if the server does not allow the use of these programs, please dont. Servers often has software installed to detect some of the features, we take no responsibility if you get banned from any server.

These hacks/client mods does not break Mojang's copyright. We don't distribute cracked clients of the game, and do not support it in any way! Buy the game if you want to play it.

We did not make these clients either, so there is no support on it. Use on your own risk!